3 hari yunk suwey di kwantan
7:44 am
18 january 2008

After balik claz…aku kelam kabut….ready2 na alik kuantan… gy holiday.. :)
Pnya ah lama gilew aku tunggu mmber aku "lan" sbb dye ckp na gewak skali…aku da ah ta bli tikt bus agy neh…smpai pudu je kul 3pm….tiket plak leyh seme abeh..sial btol ah.. :( then dpt gak akhirnyew tiket ke kuantan kul 630pm…tapy nek kat pekeliling plak…adoi da ah lama agy tuh…aku gy ah starbuck kotaraya…apew agy..online smpai kebas bontot aku dok situ….630pm ak nek ah bus gy kuantan…pnat siot…kul 10pm ak smpai..abg aku ame..huh nntok gilew ah..balik titow puas2 …




kebosanan!

19 january 2008

Today aku nak kuar bndar…pusing2 town…wendu kawan2…tp mmber aku fird n qem ta jady kwar pla…so kwar ah ngan aqqad…mmber paling best! :)
1st, gy terminal…bli tiket bus aku..then, kitowang gy mega…na nenok wayang full plak…gy ah men boling…then bermula lah hari plg suwey utk aku…lane bowling tu asyik hang ajewk…pesal ntah!! Bape kali stuck…pin bowling ta kwar…siot jewk rasa…tros ilang mood aku!! then engat na gewak gy TC…tapi mau jmpa kawan dulu…gy ah cari ... na gy tu hampir2 na eksiden plak…suwey lagyk satu..huh! and yunk paling truk sgt2…।apew yg jadik kat KP…adoi ta pasal2 uet rm200 ngan hp samsung aku kna copet plak! Cam sial jewk rasa!! (pasni kna mandi bunga neh…buang sial)….nanges2 ah aku kat situ..abeh uet abg aku bg..mampos ah kna marah… :/ (tapy last2 abg aku ta marah pon)
Mlm tuh, kunun nyew nag y tg wayang "alien vs predator 2" …da bli tiket… tp ak tertido plak da… (maybe lama sgt nanges2 kut)…huh suwey lg…bazir jewk bli tiket!! Mmg bad luck ah today!




kami SAHABAT selamanya!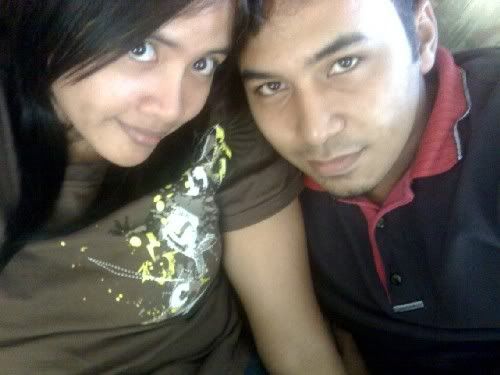 kami CUTE bukan?




bowling mengong .

20 january 2008

Bus aku alik kl kul 230pm ... b4 alik ak smpat agy gy KP…window shopping..mamam2…and jmpew fird and qem di sana… huh! jmpew jugak mereka ... susa btol na jmpew...mcm VIP plak mereka ... !! akhirnyew alik gak aku ke kl ptg tuh…tp cam nyesal lak alik ktn dis week…suwey btol ah!




kami SENGAL!




bweak!