perjalanan kami - aku, achap, joe, hasan, fyza, anor
11:57 pm
sudah bermula cuti mid term..
(lama dah...cuma aku bawu nak start menulis blog ni)

ari jumaat 7hb march aku dan rakan2 seperjuangan ku: fyza, joe, anor, hasan melalui hari yg paling perit buat kami kerana menunggu bus dr kul 1130 am hingga kul 2pm...siot! mana ntah pakcik2 bus ni pegi..nak kata semayang jumaat...india mana semayang jumaat...huhu..setelah menaiki bus...kami tertido keletihan! :)

kul 3 something kami tiba di kajang a.k.a kota jakarta..hik3...menaiki taxi..kami meneruskan perjalanan ke KTM kajang...siot...abeh rm6 kami.. :)
sgt penat! menunggu ketibaan tren yg sememangnya selalu lewat..aku dan fyza santap terlebih dahulu...menikmati tart telur kegemaran ku! (tart telur baker's cittage kajang mmg best!) seterusnya menaiki ktm ke bndar tasek selatan (BTS)
terhuyung hayang beridiri dlm tren...smpai d stesen BTS, kami menukar LRT plak..tp terhenti seketika...menuggu sebentar achap yg tidak tiba2 lg...huhu....terduduk kami menungu beliau! dah nek LRT...tunggu plak berbelas2 stesen bawu tiba di titiwangsa..
ades! hujan lebat...achap mengajak aku dan rakan2 lain berkhemah terlebih dahulu di tangga (achap mmg gila!)

sesudah meredah hujan...kami terpaksa menungu bus mara liner yg tak pasty bila la nak tiba...akhirnya pd pukul 5pm aku, anor dan fyza menaiki bus! achap bus lain..ke mentakab....joe pula ke raub :)

akhirnya berjaya juga dgn sukses nya kami tiba di kuantan!
yeah...bermula lah cuti mid term yg sgt tidak best sbb asement ku yg berlambak2... :)
aku akan cuba menikamati nye dgn tenang..hehe....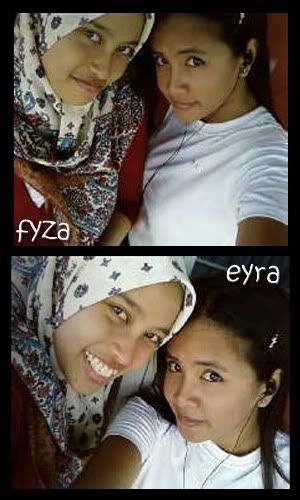 fyza

and

me

waiting 4 da bus!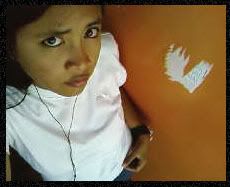 i'm listen 2 da metal song!
so bored waiting 4 da bus!

wif

joe

!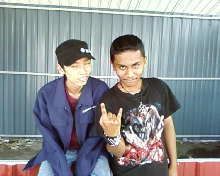 joe

and

hasan

.
i noe dat both of u r so bored waiting 4 da bus!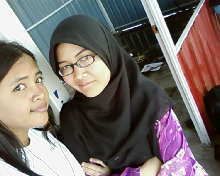 anor

and

me

!