a lot of things happened.
4:54 pm
A lot of things happened dis week.

CLASS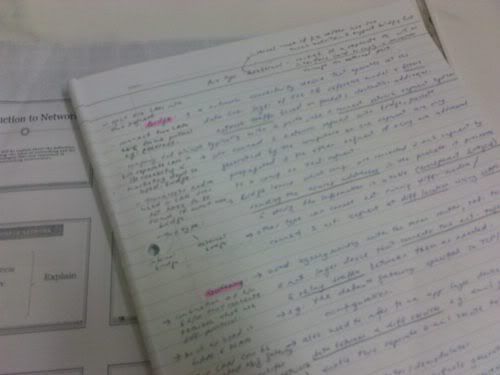 Semakin busy dgn homework! (takde ler banyak pun). But aku tetap study dgn excited nya. Biasa lah awal2 sem ni. Hehehe… but aku rasa, minggu ni bnyak class canceled. Hahaha. Tiap2 ari leh bangun lewat sbb kelas pagi asyik takde! Setiap hari pegi class amek gmbr. Tp bukan photo aku lah. Photos rakan2 kuwh aje.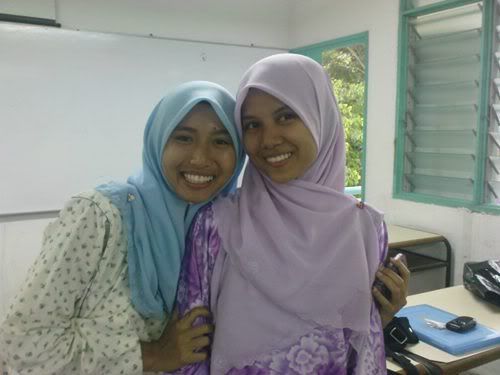 Ni aku nak share photos sket pasal kembar 4 dlm class aku. Haha. tak paham btol leh sama lak baju mereka. For lina, azie, sue and farah… jgn marah ye aku upload photo ni! mereka adalah WONDER PETS!! (eh sue btol kew aku eja nih. haha)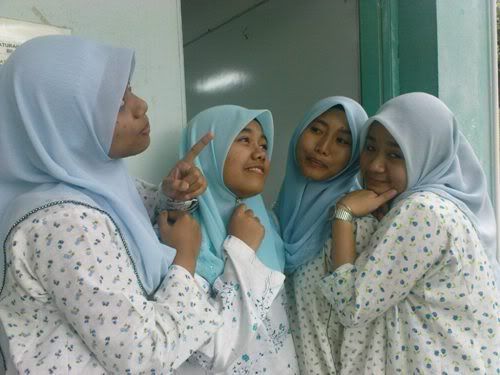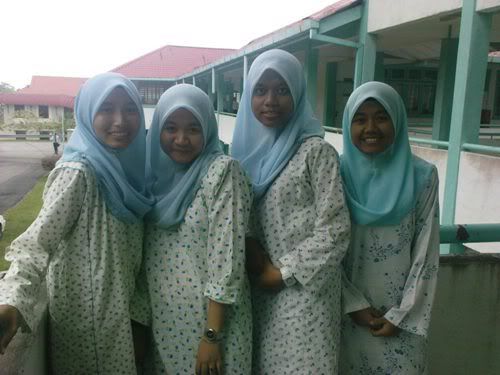 MENTOR MENTEE




Huh? Setiap khamis 1230pm adelah mimpi ngeri buat aku dan sue. Bcoz kitorang memang malas lah nak abeskan masa sejam untuk mentor mentee. Sbb "papa" kami sangat2 lah suka wat mentor mentee nih. Hehehe….and aku plak malas sebab aku setiausaha. Banyak sgt nama mentee nak tulis!! *sigh*

BUDAK CUTE




Sape? Alar anak abg café rupanya. Hik3. budak ni sangat lah comel mcm bapak nya. Hehehehe…namanye pon comel sbb sama nama dgn aku; syira. Geramnya! Mcm nak cubit2 je pipi budak nih!!

LIBRARY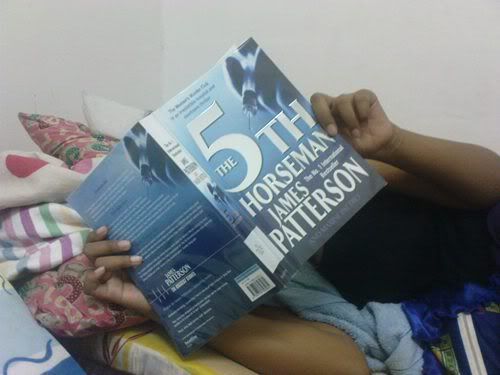 Eh eh. Sejak bila ntah aku pandai gi library. Hahaha. For the first time, (selama 5 semester di KPM) aku pinjam buku di library!! Hahaha. 3rd Degree and the 5th Horseman by James Patterson. Huh. Really terrifying and exciting! Of course lah sbb novel thriller. Hehehehe.. and I had to stay up all nite to finish it. Suspense!!

MENGEMAS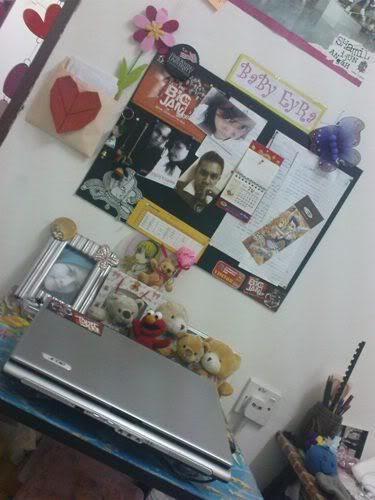 Mengemas? Oh tidak! Aku sangat malas. Tapi tetap kena kemas setelah melihat mejaku bersepah2. haha. takde lah kemas sgt pon. Susun2 mcm biasa jewk. Sbb aku kan pemalas. Hehehe. Tp aku sgt excited susun2 benda2 yg melekat di board kuwh ini. And after an hour, mejaku bersepah semula. Oh TIDAK!