weekend yang agak bosan.
7:41 pm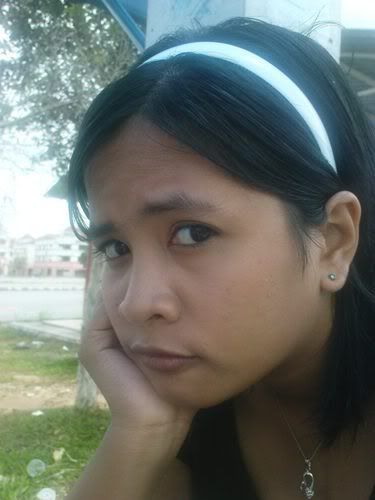 last week aku rasa mcm tak de life!
ye lah duet masih takde.
hahahaha.
sabtu aku ke metro point kajang je.
nak pegi jauh2 takde duet plak kan?
jumpa adekku rein and roomate nya sedang membaling2 bola boling.
then kami lepak-ing di dunkin donut. (duet takde masih makan di sana juga)
lpas membelasah vanila bavarian, kami ke watson.
aduh rm36 habis di situ.
membeli shampu loreal kuwh dan lain2.
mlm, senior ku ajak makan2.
thanks abg ej for the birthday gift.
awal seminggu pulak ye.
ahad? aku main game dr 8.00 am sampai 5.00 pm! haha.
game alicegreenfingers. finally dpt jugak grade A!
hahaha.
bosannye nak mengarut2.
bila nak kuar elaun ni!!!