Review: Arthur Christmas
8:54 am
blog ni memang dah macam untuk review filem semata-mata. sepanjang internship period ni, tengok wayang memanjang sebab nak cerita pasal internship pun takda apa yang menarik. semalam, masa nak balik hujan semacam panas tapi hujan. kilat sabung menyabung. sangat dramatik suasana petang semalam. lepas balik dari driving class, terus singgah 1Shamelin Mall memandangkan suasana tak mengizinkan untuk pulang.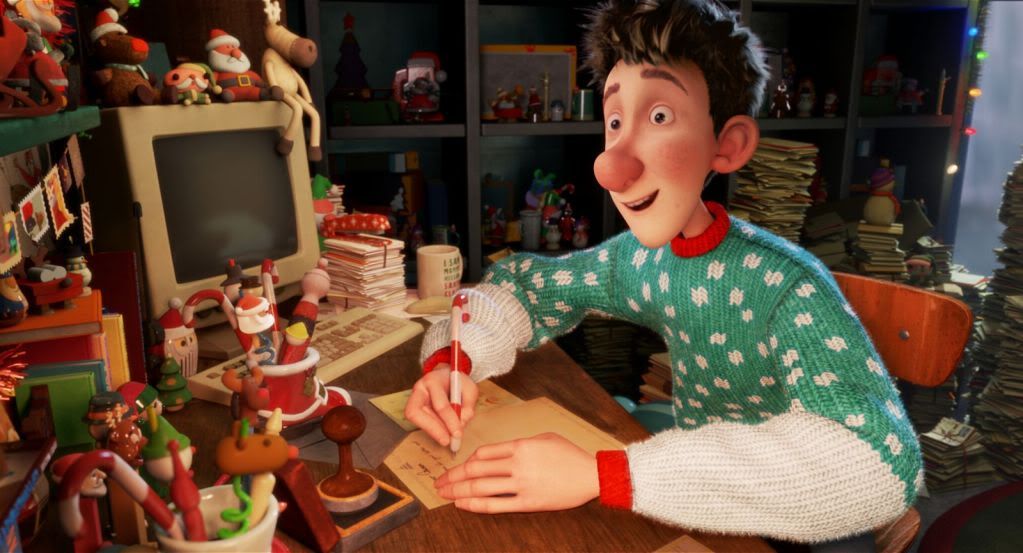 masa tu dah blur. nak tengok movie apa? semua macam dah tengok ni. then nampak Arthur Christmas. cun! terus beli tiket sekeping, sebab saya memang foreveralone. then sempat ke Cantina kejap sebab redeem black coffee after check-in foursquare kat situ. i'm the first customer yang redeem coffee free kat Cantina, TGV Cinemas, 1Shamelin Mall. ada 374 coffee lagi for korang semua. apa lagi? pergi serbu!
so, macam mana Santa Claus boleh deliver hadiah untuk semua kanak-kanak dalam satu malam? korang tahu? ya, semuanya boleh dilakukan dengan kapal santa yang berteknologi tinggi. filem Arthur Christmas ni mengisahkan Arthur seorang waris Santa Claus yang sangat penyayang dan baik hati tapi dipinggirkan oleh ayahnya sendiri yang merupakan Santa Claus. Abangnya, Steve cuba menawan hati ayahnya dengan menggunakan teknologi dalam mengarahkan semua elf untuk delivery hadiah. bajet konon, teknologi dia takkan tersilap pun dan seorang kanak-kanak pun takkan terlepas dapat hadiah dari Santa Claus. hal ini sering jadi isu pergaduhan antara Santa, Atok Santa dan Steve. tapi malangnya, betul kata Atok Santa bahawasanya ada seorang kanak-kanak tidak dihantar hadiahnya. maka atas nama tanggungjawab oleh Arthur, dia terus berusaha gigih dengan Atok Santa, rusa yang tua, dan elf untuk delivery hadiah yang tertinggal itu. berjayakah mereka?
filem imaginasi kanak-kanak untuk Hari Natal ini adalah sesuai ditonton satu keluarga. tapi saya yang tengok sorang-sorang pun tergelak-gelak tengok Atok Santa yang comel dan kelakar tu. kagum juga tengok teknologi tinggi digunakan dalam penghantaran hadiah ke seluruh dunia oleh Santa. bayangkan, semua hadiah dihantar dalam satu negara cuma ambil masa 18.14 saat dan terbang dari negara A ke negara B cuma ambil masa 12.14 saat. hebat imaginasi pengarah Arthur Christmas ni. one more, there's only one place to see Justin Bieber's "Santa Claus Is Coming To Town" music video which is...in Arthur Christmas!
berapa bintang? 4/5 bintang :)
nota kaki: jangan lupa RETWEET, LIKE, +1 dan COMMENT

entry ini