suet yi and bubbles.
11:17 am
SUET YI AND BUBBLES
[special entry]






untuk memulakan entri ini,
sila ambil mood dengan gambar di bawah:


adakah saya sedang addict terhadap hello kitty sehingga theme handphone juga sudah ditukar kepada theme comel itu?

today i went to bubbles at malay town, kuantan. whoooopppsss! apa saya melalut berbahasa inggeris ini? baiklah, ini adalah entry khas buat SUET YI dan kedainya,

BUBBLES.

menaiki kereta ke sana, ibu saya membawa dengan perlahan-lahan. dalam hati berkata-kata, dimanakah kedai bubbles si suet yi ini? menjejak kaki ke malay town juga tidak pernah sebenarnya. oh! bila sudah nampak, menjerit seperti ini:

"itu

BUBBLES!

dah jumpa!"

fuhhh..nasib tidak terlepas. kecil molek betul kedainya. tapi, bila dah masuk...eh banyak nya hello kitty!! teruja sampai tahap gaban sudah.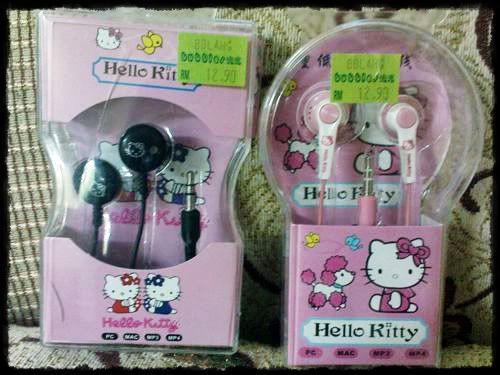 first question bila masuk

BUBBLES

, earphone ada? oh sangat kecewa. hanya ada color hitam. saya mahu beli hitam dan pink tetapi sudah sold out. tetapi saya tetap juga beli dua earphone di

BUBBLES

seperti niat di hati. satu untuk saya, satu untuk rakan saya. mengapa saya perlukan earphone baru? lihat bawah:





lihat la keganasan yang sudah saya lakukan. fuhhh..sebab itu tergesa-gesa ke

BUBBLES.

eh suet yi, case earphone hitam i beli tuh dah retak teruk! nasib lah earphone elok. sebab dah last stock, i beli lah jugak. hehehe.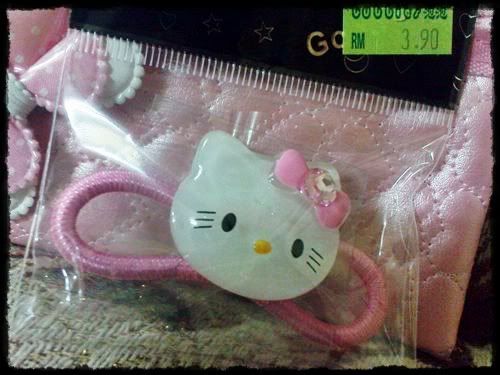 saya sempat juga beli hairband yang comel itu.

oh suet yi, kenapa la kedai u banyak sangat barang-barang comel?

kesuntukan masa untuk ber-shopping. tadi cari spec case juga sudah sold out. keyboard sticker yang comel juga sudah habis. sangat sedih. tapi saya sangat berminat dengan bag yang ada. mungkin lain kali. mungkin.

to suet yi;

i love BUBBLES. after this, i rasa i akan sentiasa pergi BUBBLES setiap kali i balik kuantan. terlalu banyak stuff i rasa nak beli kat sana. hehehe. anyway, keep it up. love BUBBLES and i will be your kipas susah mati forever.



:)