first day at office
9:19 am
First day work at KUTJ Resources Sdn. Bhd. What else did u expected? Damn. I am so tired and exhausted! Eh apakah merepek? Tukar bahasa! Cintailah bahasa bangsa kita. Cewahh.. aku sangat penat gila vavi today. Yeah, entri ini akan menakutkan cik suryasu' adliah anak uncle Hussein kalau dia sudah mula mahu mencari kerja. Huwarghhhhh….!! Mengantuk gila. Balik kerja sudah terus tidur kepenatan.
Hah itu. Rasa mcm dah beribu-riban invoice dan order slip aku kena fotostat. Nak rabun kaler mata aku ngadap kertas kuning tuh. Lepas satu, satu aku kena fotostat. Sampai ke petang, itu lah kerja yang aku buat. Sumpah rasa nak patah pinggang aku berdiri sebelah mesin fotostat Konika Minolta apa kejadah nama tuh. Sampai tersekat-sekat kertas dalam mesin tuh. Fuhhh memang gila! Dalam gambar tu, aku snap masa pukul 3ptg. Maksudnya lebih dari separuh aku dah buat! Finally, tak habis jugak. Sambung isnin! Hahahaha. Apakah? Kerja fotostat jek tak habis-habis. Lagi best sebab admin clerk yang aku kena replace tempat dia tu, rupanya student KPM jugak. Syok gila habis ah kami duk gossip sambil makan2.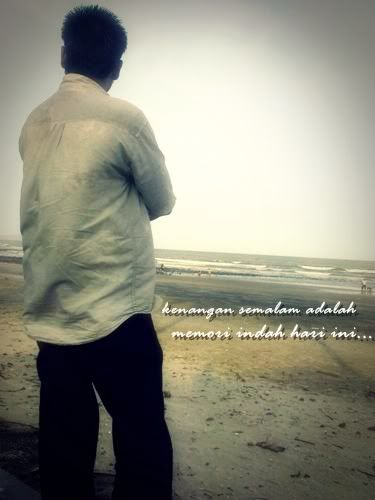 Bangun je dari tidur akibat tersedak dari sesuatu, aku mamai2 bangun pegi mandi, teringat ada cerita Titanic malam ni. Oh yeah! That is my favourite! I love….James Cameroon movies! Hahahah dah bosan2 sambil tengok Titanic, aku teringat ada satu gambar yang cambest jek aku nak edit. Whoops! SORRY
abg zharif
, eyra curik2 snap gambar ni masa abg tengah syok baik punya termenung ingat awek mana entah. Hahahaha! Okayhlah, aku dah penat gila. Nak tidur! Goodnight to the moon and star!