Selamat meng-resign kan diri.
9:53 am
Farewell Part, Birthday Party, Wedding Party.

heh? melampau. dua hari berturut-turut pulak tuh. Kak Mai resign hari ni sebab nak kawen, aku resign lagi 2 minggu sbb nak sambung degree, Zety pulak nak bertunang and birthday dia isnin lepas, Sue pulak pengantin baru. aku malas cakap banyak. lihat gambar sengal kami. kesimpulannya, kami banyak makan!

*entry bodek sebab nuffnang bagi aku buffered iklan pizza hut*

hahaha~


Day 1: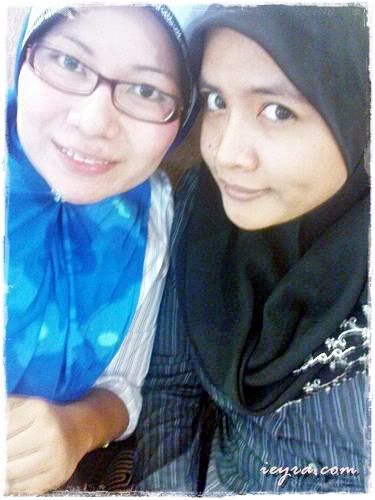 Aku dan Sue ke Berjaya Megamall selepas jumpa client handsome nak mati nama Anas. lepas jumpa "client" sure "ke lain" pulak kan. berfoya-foya di Mega membeli macam-macam.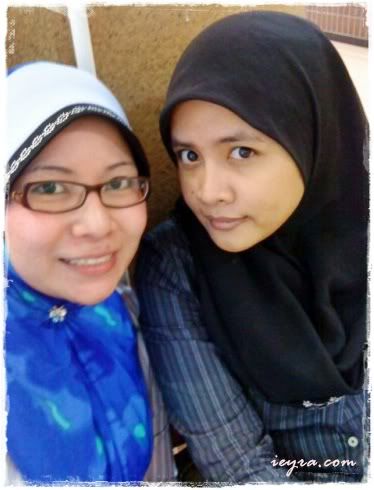 masa ni muka penat tunggu Pizza Hut. woi! kata 15 minit je? nasib kami tetap sabar sebab kalau mengamuk nanti tak dapat makan pizza pulak. Total : RM 49.95.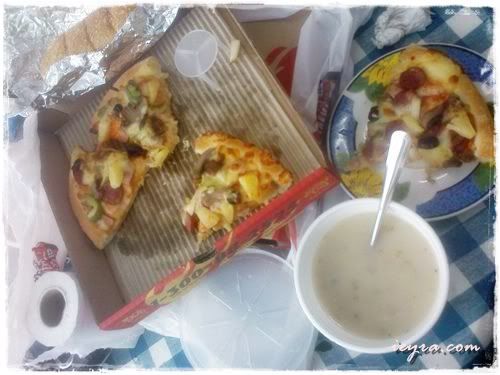 yang ini, untuk aku sahaja. i eat a lot and i am FAT.




tapi, si Zety ni lagi banyak makan dari aku. sebab dia ni kan hantu pizza.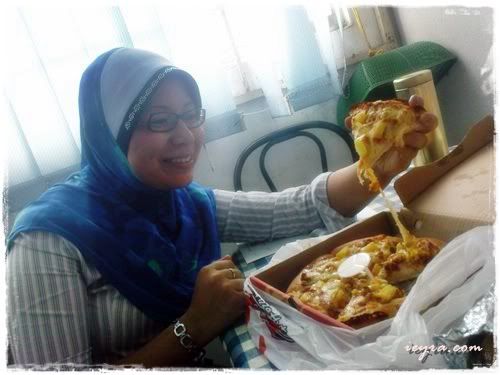 tu diaaa! kami mintak extra cheese tuh. hahahaha apa-apa pun, thanks to Miss Yong sebab belanja kami melantak 2 regular pan Chicken Supreme and Hawaiian Chicken. Miss Yong hanya makan separuh garlic bread and 1 personal pan Hawaiian Chicken. ngee~



Day 2: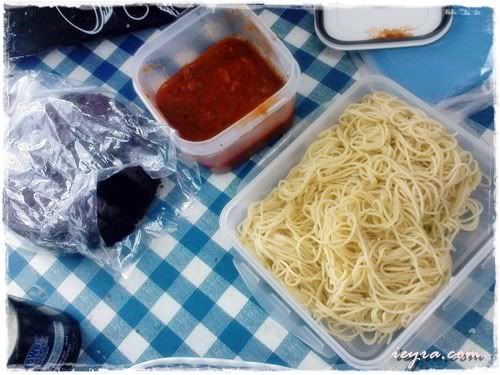 pepagi lagi Mr Chia tanya, "ada jamuan lagi ke?" hahahaha! hari ni masak Bolognaise Spagethi. special request from Zety kuat makan. Kak Mai mintak Carbonara Fetucine tapi tak dapat tunaikan kerana tiada cukup bahan. lepas tu, Miss Yong belanja kami Chocolate Cake pulak hari ni. dan lagi sekali, Miss Yong tak makan pun kek tuh. ngeee~ thanks Miss Yong! ♥ youu!