hari melawat times square (:
1:19 am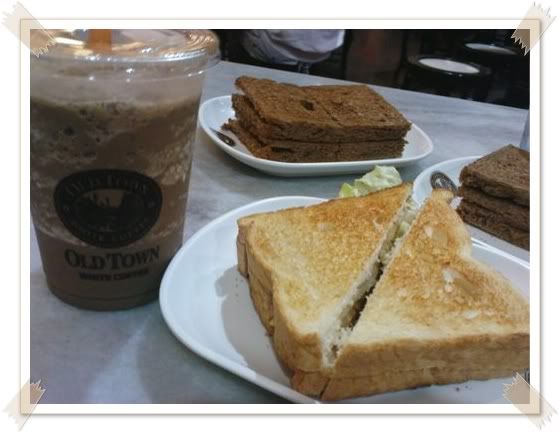 Melawat times square lagi. aduh mengapa entah sangat suka ke sana. jalan-jalan sahaja sebelum pulang ke ceruk hutan itu. saya mahu ketemu rakan saya sebenarnya. janji mahu belanja saya. sebab itu saya ke times square lagi. selepas saya membeli tiket wayang di GSC, saya ke old town white coffee. aduh makan lah apa lagi. rakan menanti di sana. kami meng-order old town white coffee ice blended mocha and hazelnut, kaya and butter toast bread (double), tuna toast, and old town ipoh chicken hor fun. sedap dan bankrup duet rakan saya. total up: RM 35.95! lalala...kesiann beliau. sudah lah belanja saya cokelat lagi minggu ini. nanti bagi stok cokelat lagi ye rakan!
then kami melepak di Borders. huh! mencari novel karya Hlovate tapi sudah abis pula. eh cik kak borders; pegi order yang baru cepat! huk huk huk. bosan betul. then pegi tgk wayang. cerita apakah? Angels & Demons. syiok weyh! best! saya ingat kan buhsan mcm cerita Da Vinci Code. naseb tidak. fuh fuh. tak terasa 2 jam setengah dalam GSC itu. pegi tengok baru korang tahu best ke tak. hahahaha.
saya bosan lah. tiada kerja. sudah bercuti semester tetapi tidak pulang lagi. oh encik boyfie, kamu bila mahu jenguk saya disini? saya rindu lah, kamu tahu tak!

*aksi meroyan sebentar*
tiada mood. emosi sangat teruk. noktah.