22,222 tweets - twitter addicted.
6:54 pm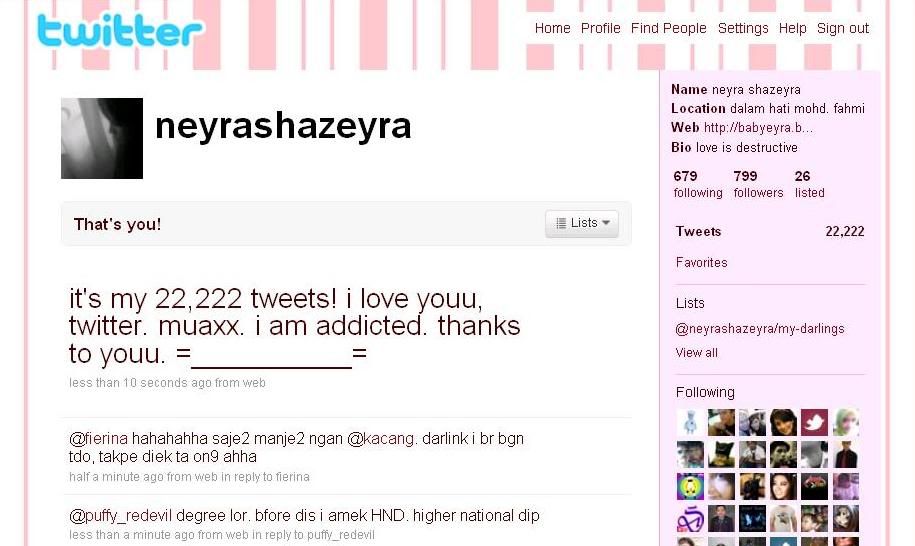 thank you
twitter
for makes my life more cheerful !!
just reached 22,222 tweets and what a nice number i got there.
and, 799 followers now which i know there's a lot of porn star adding me up.
what? 22,222 tweets?
dammit. i'm too addicted with twitter !!
from now on, all of you can call me twitterholic!


psttt..please follow me.