wedding saiful and dina.
5:23 am



wedding sape pulak kali ni kan? wedding abg epul and kak dina ... memang rasa malas gila nak menaip. so, saje nak tayang gambar je kali ni. kang korang baca entry meleret-leret korang bosan kan? hahaha. enjoy the photos! and harap maaf, kualiti gambar kurang memuaskan kerana pakai camera orang lain =)






selamat pengantin baru untuk muhammad saifullah and dina farhah. erk! mcm pernah ku lihat gambar ni tapi dimana ya? dalam friendster korang kot? hahahaha.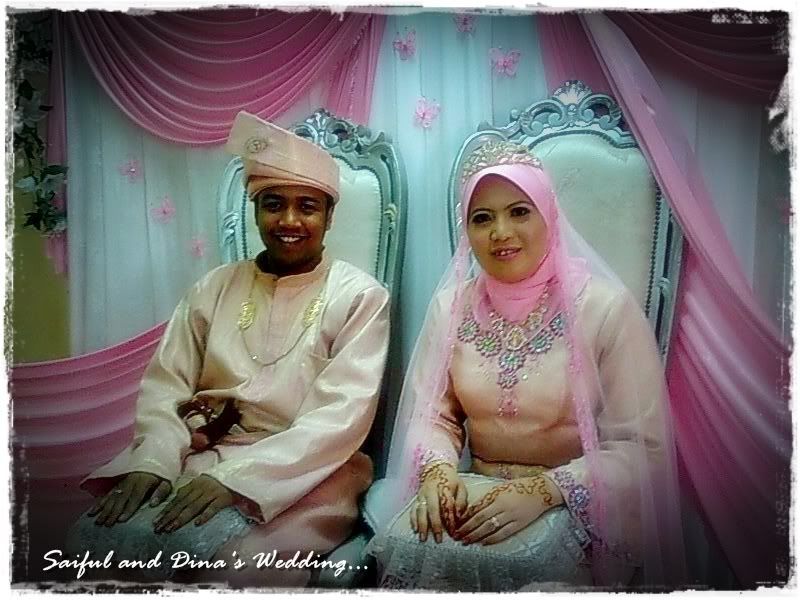 abg epul asyik senyum jek. tahu lah pengantin baru tgh bahagia kan? hehehe. tahniah korang and thanks sbb terpaksa berlakon semula bersanding. HAHAHA.





korang memang terbaik ah pilih tema pink. my fav color tuh. HAHAHA. anyway, apesal baju abg epul besar? tahu lah abg epul temok! takde saiz ek? hehehe.





eceh, gambar aku konpem ah ade. beriye-iye nak amek gambar. whoops! sumpah aku pendek gila. menci. apesal korang tinggi ni??




acara potong kek 3 tingkat. eh eh? bila ibu tanya kenapa 3 tingkat, jawab jek lah sebab nak 3 org anak. HAHAHHA. cool~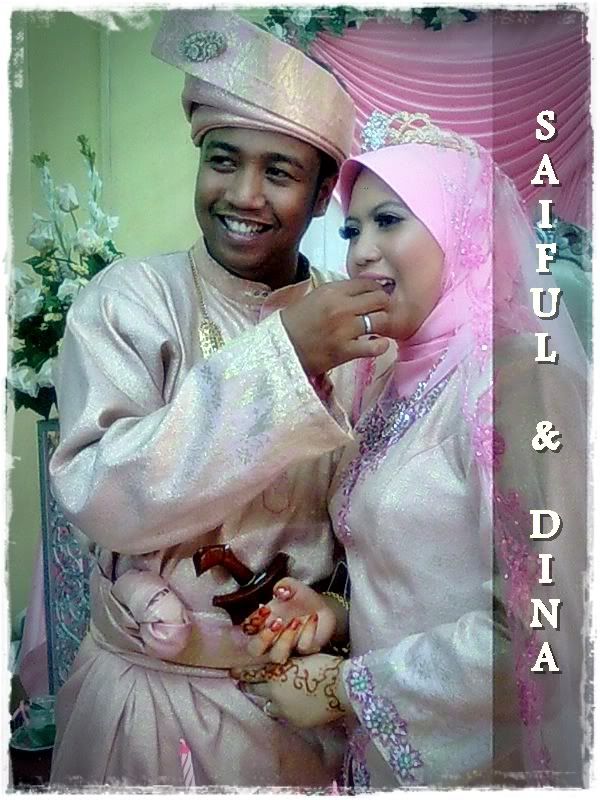 aku suka gila gambar ni. ntah kenapa. kak dina nampak cantik sangat. dah ah manja2 makan kek suap-suap. errrr jeles ah. meh2 sape nak suap aku makan meh.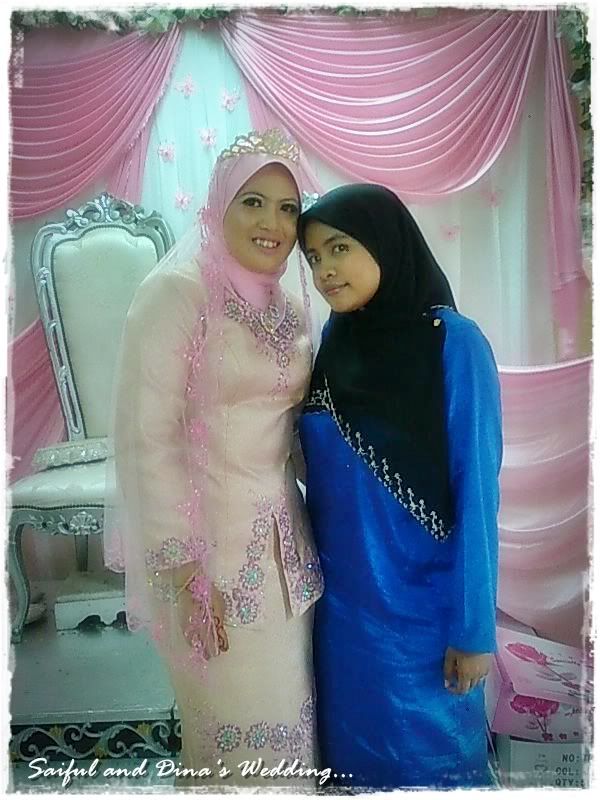 tengok tuh, amek gambar berdua. memang beriye-iye lah gadis berbaju kurung biru tu kan?




oleh sebab bila pergi wedding, takde makanan seperti pizza, burger, chicken chop dan sebagainya yang menetapi selera makan aku, nah amek kao! kak dina bagi aku melantak 3 potong kek yang dilimpahi cream itu. nyummy~ kak dina memang saja nak bagi aku gemok lagi.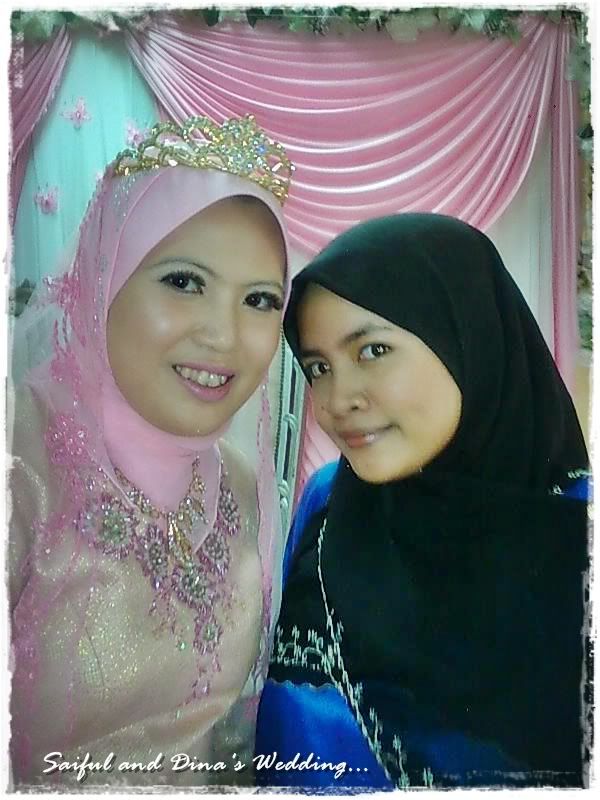 jeng jeng. kami lagi. kak dina cantik sangat kan? masa ni, before nak balik and pengantin baru pulak nak pergi outdoor photoshoot kat pantai. sumpah mesti best gambar diorang cantik gila nanti. aku suka pantai!




ni dah ow balik. penat. sambil sms ngan enchek sayang , sempat lah camwhore. cantik tak mata? hahaha soalan tak logik. okeh la beb, aku nak tido. esok ada satu lagi wedding perlu aku pergi. jauhhhh...kat dengkil nun.

see ya, gud nyte semua.


SELAMAT PENGANTIN BARU

SAIFUL DAN DINA !!