memory of sungai tekala.
9:45 pm

memory of sungai tekala.

[entry khas untuk kak emy]



apakah itu sg. tekala? lokasi dimana? terletaknya di semenyih,
*sapa tak tahu semenyih kat mana, aku malas nak explain. korang pegi cari dlm google map*

sg. tekala merupakan tempat kegemaran semua orang especially budak-budak KPM beranang. hahaha. tak percaya? tanya lah mereka.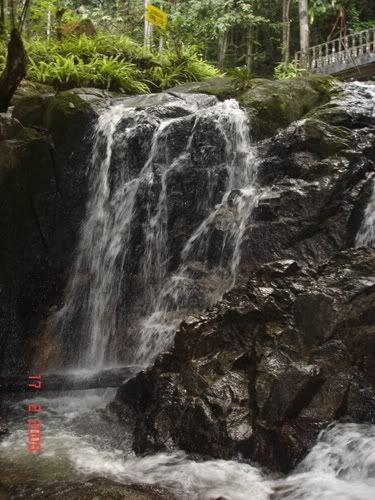 mengapa saya mengepost entry tentang sg. tekala? semuanya gara-gara melihat gambar-gambar panas cik ujie
di poring ranau tempoh hari. jeles! sumpah jeles! hahaha. ditambah sedikit perisa tambahan oleh kak emy sebab meng-ingat-kan saya tentang memory

ke sg. tekala dahulu kala.
*kak emy, kite pergi sg. tekala dulu 17 february 2008, sumpah dah lama gila babi!*

penat meng-geledah koleksi peribadi, akhirnya jumpa la sedikit gambar. dah setahun lebeyh saya tidak ke sana. ye ke? entah lah. seingat saya, last pegi sana bersama encik aziim,

encik wadi, dan

cik emy.


kak emy, saya sangat rindukan

sandwich kak emy yang sedap itu. bila kita mahu piknik lagi macam zaman dahulu kala? rindu seyhhh. mandi manda bersama kak emy. tengok dia gaduh-gaduh macam budak kecik. ha ha ha. kenangan
semua itu. entah mungkin atau tidak kita ke sana lagi kan? mungkin ya, tapi bukan bersama watak-watak dahulu. ha ha ha. hanya kak emy sahaja tahu... kan?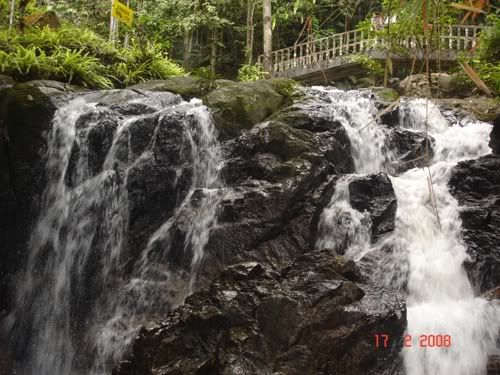 lihat lah ke-ajaiban ciptaan tuhan. cantik bukan?

sumpah lawa! cantik! terjatuh hati ini melihat nya. sebab tu lah kak emy teringat-ingat je kot. :) kak, jum lah pegi sana lagi. bawak eyra ek? takde orang nak bawakkan. sedeyh... huhuhu... nak mandi sg! air terjun sg. tekala, here i come.....!!
hahaha. dushhhh!

sudah lah berangan!

eh eh seperti tidak lengkap rasa nya. mengapa tiada gambar saya? ha ha ha. ada-ada. sila sabar. tapi, gambar kak emy, tiada dalam simpanan pula. maaf ya kak emy. cuba tanya kepada si pemilik

kamera. mana lah tahu dia masih simpan kah? ha ha ha.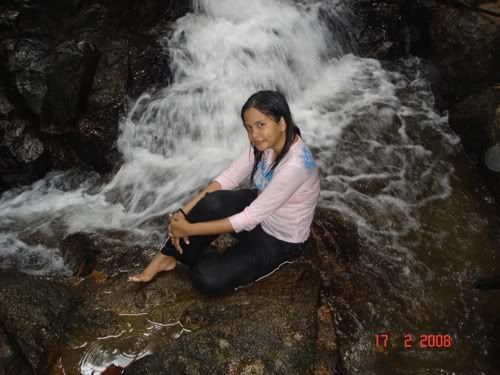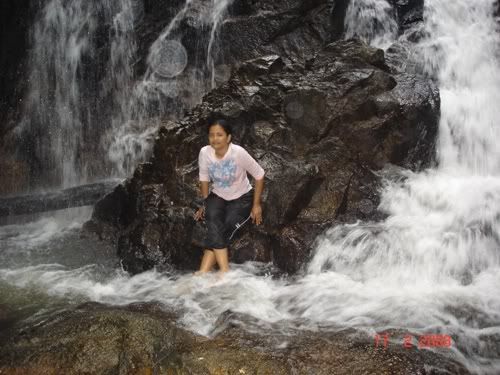 oh itu zaman kurus dahulu kala. sekarang ini, baju
itu sudah ke mana entah. tidak muat lagi baju ber-saiz S itu.

cis, semestinya cik sue bangga membaca ayat ini. oke, kepada classmate kuh, weyh bila korang nak buat piknik beramai-ramai di sg. tekala ini? cis. cis.